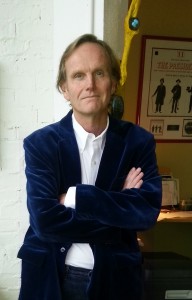 Ed Pierson is a practicing attorney based in Seattle, Washington, who represents musicians, producers, songwriters, music publishers and music companies.
His current clients include Macklemore and Ryan Lewis, The Head and the Heart, Perfume Genius and Thunderpussy.
He is also the former General Counsel and Executive Vice President of Warner/Chappell Music where he worked for 19 years. Ed is an active member of the Washington State Bar. He taught the course "Entertainment Law" for 20 years at Southwestern Law School in Los Angeles where he is remains an Adjunct Professor of Law.
He also co-authored the casebook "Law and Business of the Entertainment Industries" (now in its 5th Edition)
Edward Pierson
Attorney at Law, PLLC
PO Box 9547
Seattle, WA 98109
206.708.7814
ed.pierson@gmail.com
Links:
Edward Pierson, Negotiating a 360 Deal: Considerations on the Promises and Perils of a New Music Business Model, 27 Entertainment and Sports Lawyer 1 (Winter 2010)